Plenary and Keynote Speakers

14th International Conference on Nanotechnology: Fundamentals and Applications (ICNFA 2023)

We are pleased to announce our keynote speakers for the 14th International Conference on Nanotechnology: Fundamentals and Applications (ICNFA 2023):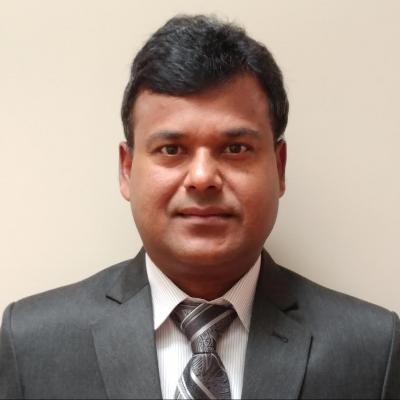 Dr. Matiar Howlader
McMaster University, Canada
Plenary Speaker
Dr. Matiar R. Howlader is an Associate Professor in the Department of Electrical and Computer Engineering at McMaster University. His current research focuses on the design, fabrication, characterization, and development of new materials and novel engineered components to create integrated sensing systems for health, environmental, and energy harvesting applications. He applies his knowledge and expertise in nanomaterials and nanotechnologies to develop nonenzymatic electrochemical sensors for pH, temperature, cannabinoids, and acetaminophen, as well as biomarkers for neurodegenerative and chronic diseases, and chronic pain. In particular, he is currently developing foundational technologies in surface-activated nanobonding, with an emphasis on integrating flexible, soft, and hard materials with biosensors to create sensing systems that have energy harvesting capabilities. His ultimate research goals are to create personalized healthcare biosensor systems and extract data for analyzing disease biomarkers using artificial neural networks.
Topic of Keynote: Nanomaterials-based Electrochemical Sensors for the Detection of Emerging Contaminants


Plenary Abstract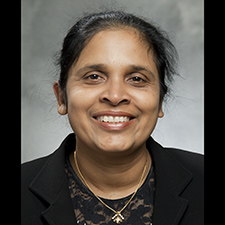 Dr. Devika Chithrani
University of Victoria, Canada
Keynote Speaker
Dr. Devika Chithrani was awarded the faculty gold medal and the gold medal for physics when she received her bachelor's degree in physics. She is a recipient of many fellowships by Natural Sciences and Engineering Research Council of Canada during her graduate and post-doctoral work. Now, she is an associate professor at University of Victoria. She leverages nanotechnology to create innovations that advance the care of cancer patients. Her work is featured on the cover of journals and her publications have received over 11,000 citations in few years. She is among the world's top 2% scientists according to the published data by Stanford University. Her passion is to develop smart nanomaterials to improve exiting cancer therapeutics.
Topic of Keynote: Nanomedicine as a Promising Approach to Overcome Current Challenges in Cancer Radiotherapy


Keynote Abstract

Dr. Jaime Grunlan
Texas A&M University, USA
Dr. Jaime Grunlan
Topic of Keynote:

Dr. Tapas Sen
University of Central Lancashire, UK
Keynote Speaker
Dr Sen is an expert in nano and nano-biomaterials chemistry with more than 25 years research experience from laboratory scale development to commercial products. Currently he is working as a Reader in Nanomaterials Chemistry and leading the Nano-biomaterial Research Group (https://senlabs.org) in the University of Central Lancashire, UK. He is the principal inventor of PCT application of three Great Britain patents and has published more than 75 high impact peer reviewed journal articles of his original work, high impact review articles, book chapters and several articles in books in the area of nano-biomaterials chemistry. He managed and currently managing several international research projects as a principal investigator. He has proven to be a leader in international networking by successfully delivered two International workshops (https://nanowateratuclan.org/an-international-workshop-on-magnetic-nanoparticles/ & https://uclannanomedicine.net/news-highlight/) and two international symposiums such as "Functional Nanomaterials in Industrial Applications: Academic-Industry Meet" in March 2016 (https://nanosymposiumatuclan.net/) and "Functional Nanomaterials in Industrial & Clinical Applications: Academic-Industry-Clinician Meet" in July 2020 (https://secondnanosymposiumatuclan.net/) as a conference convenor, chair and coordinator.
Currently, he is leading 1 international project on Nanowater and 1 national project with local hospital on Nanomedicine. He is a Fellow of Royal Society of Chemistry and Higher Education Academy, UK. He is the member of the Editorial board of several peer review high impact journals, a member of the peer review panel of the research council UK and Royal Society, UK.
Finally, he has also completed a foundation degree in project management (PRINCE II) endorsed by the UK government as the project management standard for public project.
Topic of Keynote: Magneto-optical Nanomaterials as Nanomedicine


Keynote Abstract
Registration fee includes the following:
Publication of 1 accepted paper in the proceedings. Publication of each additional paper requires a €200 EUR registration
Conference package including a USB of the proceedings with all registered accepted papers
Buffet lunch for each day of the conference
2 coffee breaks for each day of the conference
1 banquet dinner OR cruise tour
Important information for accompanying person(s): Please be informed that the accompanying person can NOT be a co-author.
Co-authors, regardless if 1 author is attending, must pay the full registration fee.
The accompany person fee is only for spouses and/or children. Please contact us if you are unsure.
Virtual registration fee includes the following:
Publication of 1 accepted paper in the proceedings. Publication of each additional paper requires a €150 EUR registration
Access to all the sessions of the conference