14th International Conference on Nanotechnology: Fundamentals and Applications (ICNFA 2023)
August 9, 2023 - August 11, 2023 | Brunel University, London, United Kingdom

The 14th International Conference on Nanotechnology: Fundamentals and Applications (ICNFA 2023) will be delivered in-person in London, United Kingdom and virtually, providing the opportunity of online presentation for the people who can not travel for any reason. Attendees will be able to connect with researchers from across the globe and network in-person or virtually. The registration fee for virtual participation is reduced.
The Conference Proceedings will be published with an ISSN and ISBN, indexed in Scopus and Google Scholar, Semantic Scholar and archived permanently in Portico.
The 14thInternational Conference on Nanotechnology: Fundamentals and Applications (ICNFA 2023) aims to become the leading annual conference in fields related to nanotechnology. The goal of ICNFA 2023 is to gather scholars from all over the world to present advances in the relevant fields and to foster an environment conducive to exchanging ideas and information. This conference will also provide an ideal environment to develop new collaborations and meet experts on the fundamentals, applications, and products of the mentioned fields.
ICNFA is an acronym for International Conference on Nanotechnology: Fundamentals and Applications.
Topics for ICNFA 2023 include, but are not limited, to the following:
Modeling and Simulation
Nanobiomechanics
Nanobiotechnologies
Nanocatalysis
Nanoelectronics
Nanomaterials, Nanodevices: Fabrication, Characterization and Application
Nanomedical Applications: Drug Delivery, and Tissue Engineering
Nanotechnology and Coating
Nanotechnology and Environment
Nanotechnology, Products and Markets
All submissions accepted as posters will be presented orally by the authors for 5 minutes
IMPORTANT DATES
Final Extended Paper Submission Deadlines
Final Extended Notification to Authors
Final Extended Early-Bird Registration
Author Guidelines
Submissions in the form of extended abstracts, short papers, and full manuscripts are welcome.
Paper Topics
ICNFA'23 is now accepting papers…
Learn More »
Local Committee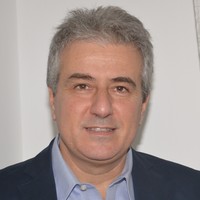 Dr. Domenico Lombardo
CNR - (Consiglio Nazionale delle Ricerche), Italy
Conference Local Chair
View Profile
Registration fee includes the following:
Publication of 1 accepted paper in the proceedings. Publication of each additional paper requires a €200 EUR registration
Conference package including a USB of the proceedings with all registered accepted papers
Buffet lunch for each day of the conference
2 coffee breaks for each day of the conference
1 banquet dinner OR cruise tour
Important information for accompanying person(s): Please be informed that the accompanying person can NOT be a co-author.
Co-authors, regardless if 1 author is attending, must pay the full registration fee.
The accompany person fee is only for spouses and/or children. Please contact us if you are unsure.
Virtual registration fee includes the following:
Publication of 1 accepted paper in the proceedings. Publication of each additional paper requires a €150 EUR registration
Access to all the sessions of the conference